Let me ask you a question: How many diets have you been on? Can you remember? Can you count them?
And as you think of your health today, were they successful? Or were they merely a temporary change that you tried to follow and then finally gave up and went back to your more typical ways of eating? If that 's the case for you, you're among the masses. Most people only stay on a diet for three or four days. Then their resolve gets weak and they abandon their good intentions and the diet's restrictive eating plans.
So why do so many people use the Daniel Fast as their method of fasting . . . and then be totally surprised when they find unwanted pounds dropping off and a significant improvement to their health?
I believe it's because of one essential element, along with a really healthy way to nourish your body and promote healing to some of the breakdowns in your system.
The Daniel Fast is first and foremost a spiritual experience. When you fast you submit all of who you are – your spirit, your soul and your body – to the Lord. You allow the Lord to lead and direct you in a deeper and more profound way as you focus more of your attention on Him. To be engaged in this power-packed spiritual adventure, you change what you eat. You follow the guidelines because of the desire you have to walk in the Spirit rather than in the flesh during your fast. Your reason or your "why" to eat differently is a deep inner commitment that is spirit-led.
While you may have cravings and temptations confront you, you stay the course while on the fast. You resist. The power of a chocolate brownie or a cup of coffee is diminished compared to the benefits you receive by not giving into the carnal desires.
Do you see the difference between this mindset and how you have tried to muster your own will-power to stay on a diet, even if it's for just a week or two? The inner resolve during a diet is different as its source is your will rather than your spirit, which is connected to the Spirit of God!
The Daniel Fast as a Jump-start to Weight Loss and Health
Since I started guiding women and men toward a successful Daniel Fast in 2007, I've received tens of thousands of messages about the startling health benefits of the Daniel Fast. While people use the fast for spiritual reasons, which is right, the side-effects of increased energy, lower cholesterol, stable blood sugar levels and weight loss came as a surprise. Plus, the health benefits aren't even the purpose of the fast. They just happen while using the Daniel Fast as your method of fasting.
I remember a woman (I'll call her Rhonda) who was obese, sickly and even a little depressed when she started the Daniel Fast. She entered into the fasting experience with others in her church. She wrote to me about half-way through her 21-day experience and was overjoyed at the unexpected side-effects of her fast, "I've never been able to lose weight," Rhonda wrote. "And I had settled on the fact that I would be overweight and unpleasant to look at for all of my life."
She went on to tell me about starting the Daniel Fast and being able to resist sugary and fatty foods that used to have control over her. After six or seven days she started feeling better, her moods had improved and she felt happier. Then after a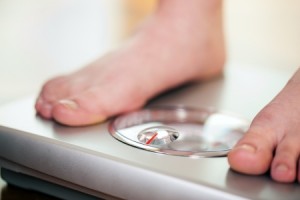 few more days it seemed that her clothes weren't as snug. So she decided to weigh herself. To her amazement she had dropped ten pounds. "I could hardly believe the number on the scale," Rhonda wrote. "And even though it was only ten pounds, compared to how much weight I need to lose, this was a huge breakthrough. It was ten pounds of hope for me."
Rhonda was writing, like so many others do, asking if she could just fast forever. I explained to her that fasting is a temporary, highly focused spiritual experience and that God didn't plan for us to fast as part of our normal day-in and day-out life. However, she could take what she had learned on the Daniel Fast, encouraged by the successful experience, and continue on a journey toward a lifestyle of health.
The Internal Shift
The Daniel Fast afforded Rhonda and others a change in their hearts and in their understanding. First, they experienced victory over what before had been defeat. They realized that there was an internal source for their self-discipline that they hadn't accessed before. They also learned that when they connect with God that they can rely on Him, His Word and His Spirit rather than depending on their own willpower.
When Rhonda, and those with similar goals, asked me about how to keep going after the fast, I encouraged her to set her mind on a fresh and new goal. I coached her to set her thoughts and actions on developing a lifestyle of health. Do you see the difference? A lifestyle is not a temporary diet that has a start date and an end date. Instead, a lifestyle is a way of being. And the truth is that's how God wants us to be. He wants you and me to be healthy and to live our lives in a way that keeps our bodies physically strong and in good shape. He needs us to be healthy, not only to serve as a positive witness to the world, but so that we can be strong to fulfill the purposes He has for us.
When we change our "why" for losing weight to fulfilling God's desire for us internal booster rockets start to explode. If you've never experienced this transformation it might seem hard to understand and even believe. But a power or charge starts to rise up in you that thwarts the challenges that used to defeat you.
Yes, we need to feed those internal forces through prayer and with God's Word. That's how we keep the resolve strong and support the transformation. The key is that this internal experience is why the Daniel Fast works and diets don't. The Daniel Fast stimulates an internal fire, whereas diets lack the life and resources that lead to lasting change and success.
The Daniel Fast can serve a the reset for your soul and body as you look at your life and your health in a different way. Then you can gather up the great knowledge and experience you've gained during your fast and use it for your future. You can continue walking in the same direction and toward increased energy, improved health, weight loss, and well-being. And it all happens when you integrate your faith with your everyday life and experience the amazing results that are there for you to receive.
---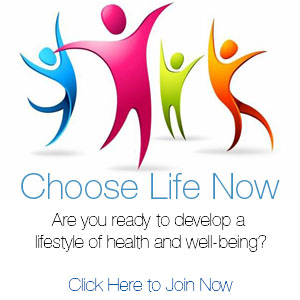 How about you? Have you been defeated by yo-yo dieting? Have you tried, without success, to drop unwanted and unhealthy pounds? Consider joining me and others as we all work together to develop a lifestyle of health. Choose Life Now is not a forever fast, but instead setting our minds on God's desires for us, learning about who we are in Christ, tapping into the power of activated faith, and moving toward health and well-being for the rest of our days. Choose Life Now, which I developed in response to the many requests like I wrote about in the post above, may be the next step you want to take.
Learn more about Choose Life Now by clicking on the image.