Be with Jesus on your fast . . . 
Submitting yourself to extended prayer and fasting is a life-altering experience that will develop your faith and draw you nearer to God. Enter into Only Believe.
Jesus says, "Come to Me . . ."
Hear Christ's invitation to you, "Come to

 Me, all you who labor and are heavy laden, and I will give you rest. 

Take My yoke upon you

 

and learn from Me, for I am

gentle and

 

lowly in heart,

 and you will find rest for your souls." 

Matthew 11:28:29
Join the 2021 New Year Fast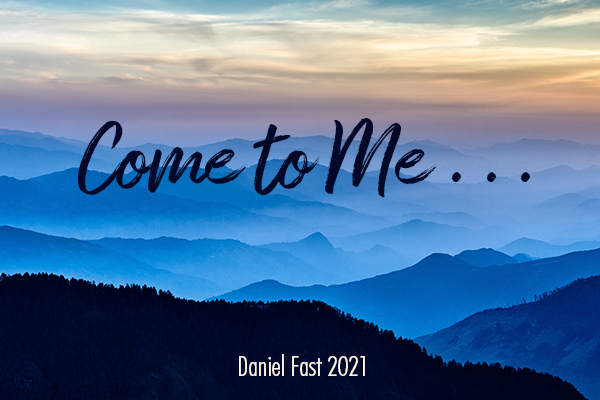 Daniel Fast 2021 – the theme for the upcoming Daniel Fast is "Come to Me," which is the invitation Jesus is extending to you now. As you say 'good-bye' to 2020, you have the opportunity to start the New Year with your Lord. 
At a time in our society that so much is unstable, you can turn to the Lord who is always the same, always faithful, and always wanting the very best for you. He is available to you. Your only requirement is to say, "Yes, Jesus, I am here." 
Announcing a Brand New Daniel Fast Book for These Times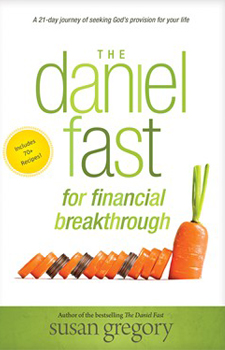 God is so amazing. And I see His loving care for His people in the timing of this brand new book in the Daniel Fast series. When I first started writing the book, the pandemic wasn't around. When I finished the manuscript and submitted it to my publisher, no one thought the world-wide crisis would be as bad as it is. We had no idea an economic crisis would emerge, pushing millions of men, women, and families into economic frailty and even poverty.
But God knew everything. And I praise Him for leading me to write The Daniel Fast for Financial Breakthrough. In the pages of the new book, you'll find a powerful guide to lead you into increasing your spiritual knowledge so you can bring God into the center of your money matters. You'll learn how to turn to Him and make God your true Provider, just as the Bible teaches us to do.
The Daniel Fast for Financial Breakthrough is available at just about all local and online bookstores. You can learn more about the book by reading this blog post: The Daniel Fast for Financial Breakthrough.
The book leads you on your journey to bring Christ into the center of your money matters. Plus, I've included more than 70 new Daniel Fast recipes and a 21-Day Daniel Fast Devotional.
Join me for the New Year Fast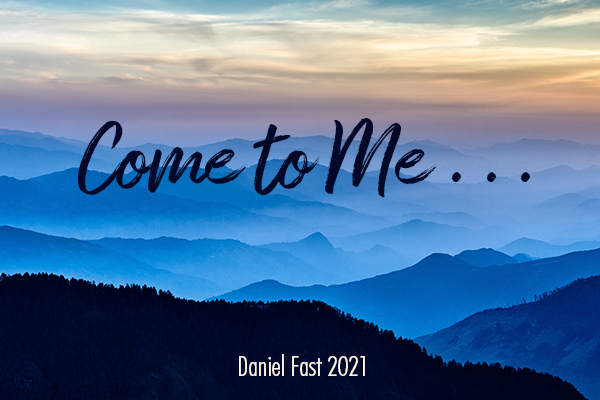 God knows your heart. He knows that 2020 has been a challenging year for His loved ones. And He also has a deep desire to share His wisdom, comfort, love, direction, and insights with you.  Jesus has an open invitation for you to draw near to Him. He says, "Come to me, all you who are weary and burdened, and I will give you rest. 29 Take my yoke upon you and learn from me, for I am gentle and humble in heart, and you will find rest for your souls. 30 For my yoke is easy and my burden is light." (Matthew 11:28-30 NIV)
Will you answer His call to you? My hope is that you will join me and thousands of other women and men of faith by beginning the New Year with extended prayer and fasting. The 21-Day New Year Daniel Fast that I will lead offers you a path and spiritual direction to turn more of who you are over to Jesus. 
Your Guides for your Daniel Fast
Use one of our helpful guides during your Daniel Fast. Each book (except for the Daniel Fast Journal) provides extensive information for your fast, plus a complete Daniel Fast cookbook and a 21-day Daniel Fast Daily Devotional. Click on the images below to learn more about each book.