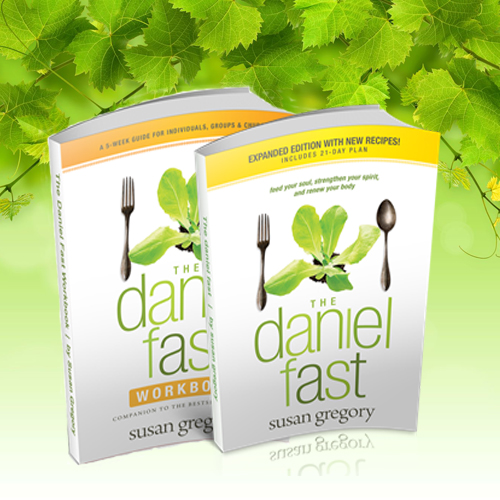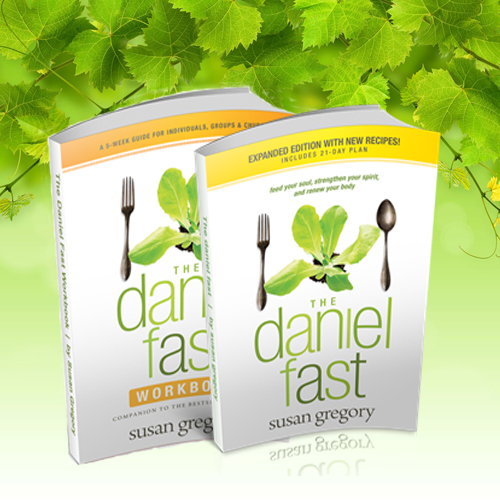 Our purpose is to help follower of Jesus Christ have a successful Daniel Fast. We do that through our books, web sites, Facebook page, and online teachings. The Daniel Fast: feed your soul, strengthen your spirit and renew your body is that complete guide for your fasting experience. It's used by thousands of churches, study groups and individuals so they can be informed about the fast and have the confidence knowledge can bring.
Available everywhere books are sold:
Here's what others say . . .
*** The best thing about this book is that it not only covers the spiritual reasons for the fast but prepares you in all the ways that are necessary to get the most out of the experience. Susan's meal planning and recipes are based on her years of experience and passion about the fast and I appreciated not having to invent things on my own to stay the course. JA
*** I just got my copy of this book a few days ago and it is more than I ever expected. Susan goes into great depth about fasting and especially the Daniel Fast. She teaches straight from the Bible and backs all her information up with Scripture.NT
*** I love what she says on page xii. "[People] don't just want to know about fasting, they also want to know how to fast." This is exactly what she has accomplished. Great book on the ins and outs of fasting. I have had it about 3 days. I walked into the local Christian Bookstore and asked them about a devotional book that would be short (about 21 days : ] ) and they really didn't have anything that fit the bill. So I looked at another author's book on fasting for the journal part and they didn't have it.I really didn't like the other author's book because he tends to approach fasting from a "what do I get" mentality. However, this book's author approaches it from what I consider to be an appropriate viewpoint. It is about growing closer to God. THAT is why we fast. Anyway, after starting to feel like there was nothing that would meet my needs, the person suggested one of Dr. Colbert's books on fasting. Well, wrong book, but right section. I started looking through the books and then noticed The Daniel Fast. I picked it up b/c I had been on her blog once or twice and recognized the name. In the back of the book as I thumbed through it was a 21 day devotional guide!! Sweet! (like sweetleaf sweet!)So I instantly grabbed it and rifled through it. Search over. Purchased and am still reading parts of it. My wife even wants to make some of the recipes for the rest of the family b/c they sounded so good.In short, thanks for writing this book! It came out the very day that I needed it.