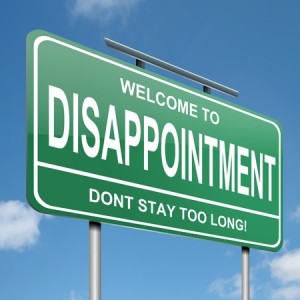 One of the greatest concerns I have about the Daniel Fast is that recently people have tried to turn it into a "Christian Diet Plan" or they are too focused on the food element of the fast. And sadly I witness thousands of people that settle for less and miss the best of what can be a life-changing and deeply spiritual time of growth and renewal.
Yes, food is part of fasting. All biblical fasts include abstaining from food for a spiritual purpose. And the food restrictions are important, not so we can discover new and tasty ways of eating, but rather so there is a natural boundary the requires us to bump up against the barrier.
And what it is that's bumping up against the restrictions? It's our flesh. That part of us that is driven by our own wants and desires. So when we focus our attention on the food we are continuing to cater to the flesh. We continue to serve the flesh. Rather than using this experience as a powerful learning time to put the flesh part of us in subjection to the spirit.
God's Word makes this point very clearly, "For those who live according to the flesh set their minds on the things of the flesh, but those who live according to the Spirit, the things of the Spirit. For to be carnally minded is death, but to be spiritually minded is life and peace." Romans 8:5-6
Here is the continual challenge all Christians this side of heaven grapple with every day: will we live according to the world and all that it offers . . . or will we humble ourselves and live according to the ways of God and be led by His Spirit?
In a culture of great affluence it's easy to yield to the ways of the world . . . the self-centered ways of our society. "If I want it I buy it. If I am hungry for it and eat it." And that mindset has led millions of people into a life if debt, disease, and obesity.
Here, we have an opportunity to reorder our lives by putting the flesh part of us in the place of submission so that our actions and our choices are faith-driven rather than self-driven. During your Daniel Fast there will be times when you want foods that are not allowed during the 21 days. Rather than this being a hardship, look at it as an opportunity to strengthen your spiritual muscles and learn about yourself. And the lessons you learn during your fast are completely transferable to other parts of your life . . . and will help you have the spiritually minded life and peace promised in the Scriptures.