Are you ready for a reset? Are you ready to take a break from the chaos and enter into a time of refreshment and rest with Christ?
Hi! I'm Susan Gregory, bestselling author, Daniel Fast expert, and founder of Faith Driven LIfe. I'm leading a powerful online study to help committed Christians to experience a life-changing and faith-building Daniel Fast.
When you stop. Consider. Hear your heart. Is there a hunger for rest? Do you ignore it most of the time, because you don't have time to stop? You've got too much to do and too little time.
Or, maybe you're in a different place. You keep trying to connect with God, but you can't seem to feel His presence. You read the Bible, but it feels more like an obligation than feeding your soul with living water.
Are you like so many who are more successful in completing things when you have support, encouragement, an easy-to-follow plan, and clear direction?
Then I hope you'll accept Jesus's heartfelt invitation. Hear Him speaking directly to you, "Come to Me, all you who labor and are heavy laden, and I will give you rest. Take My yoke upon you and learn from Me, for I am gentle and lowly in heart, and you will find rest for your souls. For My yoke is easy and My burden is light."
Now is your time to enter His rest . . . and this course, along with the live sessions and helpful resources, will give you what you need for an amazing fasting experience.
Millions of followers of Christ use the Daniel Fast as their method of fasting for the annual New Year Fast. For most the fast begins at sunrise on Sunday, January 6th and completes at sunset on Saturday, January 26th. However, you can enter into a 21-day period of extended prayer and fasting at any time of the year.
Bonus Material Available Now. Lean Into God. Learn About His Ways and Soak in His Love.
In His Rest – Six-Part Study
The Treasures in Fasting – discover the insights, blessings, lessons, experiences only found in extended prayer and fasting. God has gems of knowledge, direction, and favor for you. Come and receive.
The Promised Rest – learn of the true rest that God promises to you when you put your trust in Him. Learn how to develop your faith so you know that you know that you know that you know!
Enter His Rest – accept the invitation from Jesus and enter the deep and profound rest only He can provide. Susan will guide you through practical and spiritual lessons so you can experience His peace every day.
Renew Your Child Heart – release all the weight you're carrying and discover how to lean into and on your Father. He loves you so very much and He wants you to be assured of His love. Susan will guide you on a path from feelings of self-doubt about yourself to confidence in your Father as His precious child.
Step Into the Kingdom– we are commanded to live in the Spirit rather than by the world's ways; develop your faith and feast on the meat of the gospel of faith. Learn how to live a kingdom lifestyle now so you can have the good cheer Jesus promises you.
Learn a Better Way to Pray – learn how to pray so you are sure your requests are in God's will and that you can count on receiving what you have asked for. This one lesson will revolutionalize your prayer life.
Four Q&A Calls
Join Susan as she answers questions from members on Q&A Calls. Ask the questions you have about the Daniel Fast. Get help with prayer and your relationship with God. Gain greater understanding about God and His ways as you grow in Christ and submit yourself to the Lord.
Early Bird Bonus
Our newest Early Bird Members will receive a complimentary copy of The Joshua Plan, one of our most popular courses. Discover how to live as a citizen of the Kingdom of Heaven and as God's precious child. Learn how to pray with confidence as your trust in God grows and your faith soars. Regular price: $49 but yours free with your early bird order.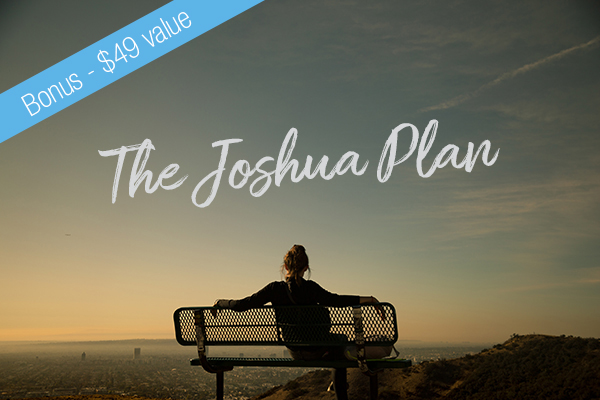 Everything You Need to Know About the Daniel Fast
About the Fast including the origin, the biblical basis for fasting, and God's reason for your fast.
How to Prepare for the Daniel Fast so your spirit, soul, and body are ready and equipped for your spiritual journey, and so you can avoid caffeine and sugar withdrawals.
The Daniel Fast Food List so you know which foods to eat and which to avoid along with food preparation tips so you spend more time with God and less time in the kitchen.
How to Stay Focused so you can experience the amazing gifts God has for you.
How to Complete Your Fast so you can avoid uncomfortable physical effects of eating other foods and so you can sustain your growth in your relationship with God.
Super Helpful Resources
21 Journal Prompts to help you dig deep into the Word and connect with God.
Susan's Simple Daniel Fast Meal Plan so you focus on God rather than food.
Daily Emails with encouragement, tips, and testimonies to build your faith.
Private Facebook Group so you can connect with other like-minded believers to exchange prayer support and encouragement.
Bible Reading Plan to feed your soul for and encourage your rest in the Lord.
More Helpful Resources
Daniel Fast Recipes
Daniel Fast Daily Devotional
Your Journey in Faith 21-Day Study
The Real Faith eBook
and even more helpful resources
Over $200 in value for a HUGE bonus!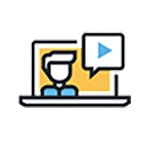 In His Rest Six-Part Study
A six-part, life-changing study that draws you into the truths of what God's Word means to enter into Christ's rest. Plus, a guided tour into the faith experience of resting in Him for all your days.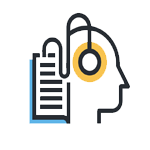 Four LIVE online Q&A calls with Susan Gregory so you ask her anything you desire about the course, the Daniel Fast, or whatever is on your heart. All calls are in January and are recorded so those who can't make the calls can listen to the replays.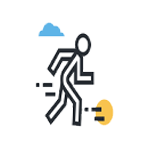 Your Journey in Faith 21-Day Mini-Course
A 21-day mini-course that you can use during your fast to keep you on track and focused on the Lord and the insights He wants to share with you.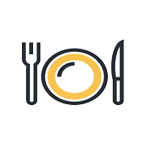 Daniel Fast Food Lists, Recipes, and More
A downloadable document so you have the list of foods to use and those to avoid. Plus, a collection of easy to prepare and simple recipes so you can focus on God rather than food.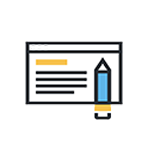 21 Day Daniel Fast Meal Plan
A 21-Day Daniel Fast Meal Plan of simple menus so you remain focused on the purpose of your fast rather than the food.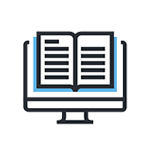 Mini video lessons that cover all the aspects of the fast so you are fully prepared, knowledgeable, and excited for your 21-day period of extended prayer and fasting.